Snow Accumulation is a Hazard. We know how snow can be a hassle during the winter months in Maryland, DC, and VA. That's why we're here. We have trucks to plow the snow away so you can get where you need to go – safely.
Snow Removal in Baltimore Maryland
Snow accumulation is not only inconvenient; it can be hazardous to your safety and damaging to your pavement. The risks associated with accumulated snowfall are many:
reduced pavement friction
compromised vehicle maneuverability
decreased driving speeds
reduced roadway capacity
increased accident risk
increased travel delays
increased maintenance costs
It's important to remove snow from your pavement as quickly as possible and to keep all pathways, sidewalks, and driveways clear. Otherwise, you risk having large amounts of melted snow seep into your pavement and freeze, causing serious damage from repeated freeze and thaw cycles.
Snow removal is no easy task though, and that's why we're here. We have a team of professional snow removal experts and a fleet of trucks equipped to plow the snow away, making travel easier and safer for you and your family. As well as allowing you to avoid the hassle and get on with your daily life.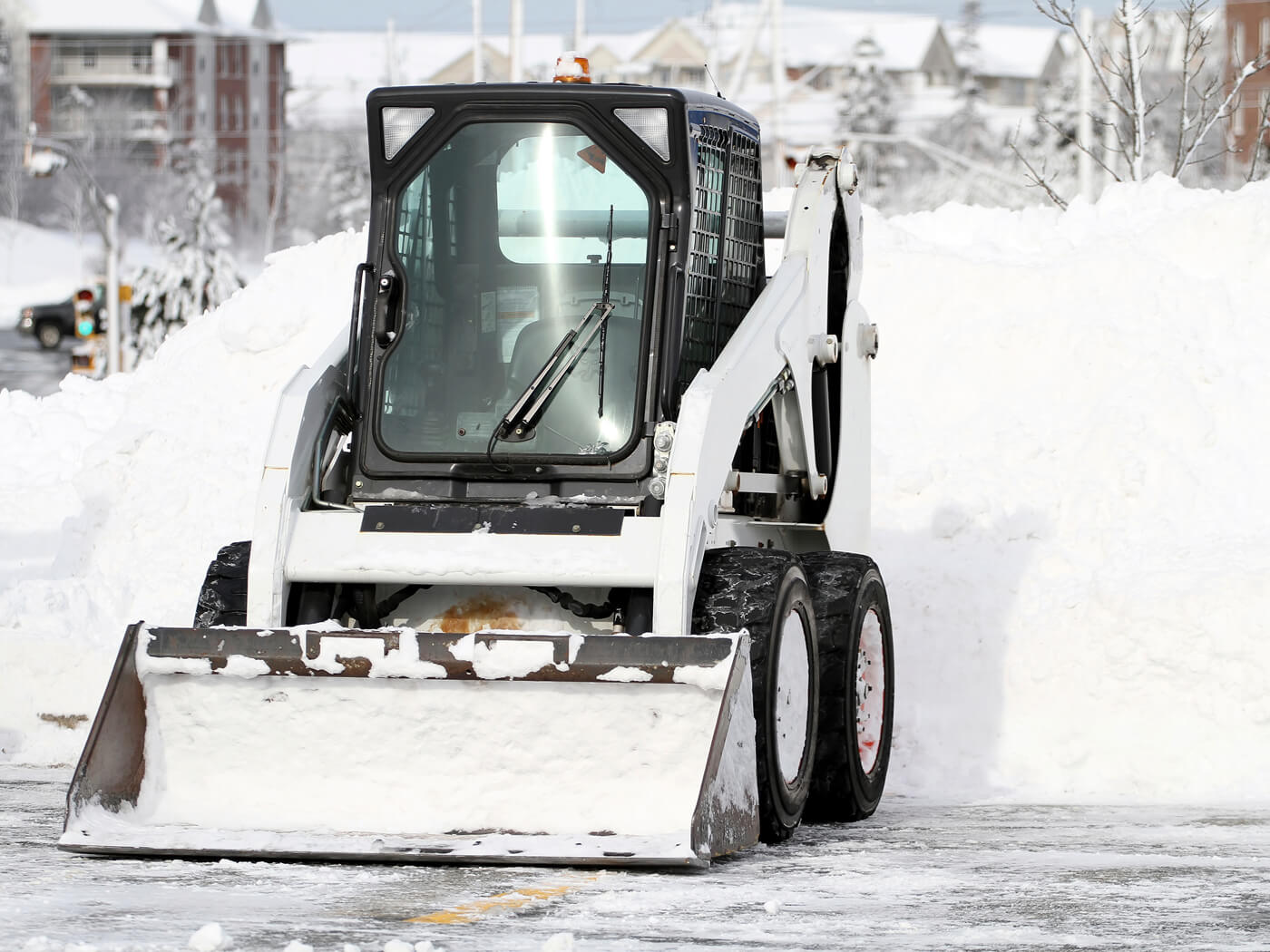 Why Call MD Paving Pros?
We keep your roads, driveways, parking spaces, and walkways functional, safe, and clean by hiring our licensed contractors to remove your accumulated snow. Give us a call for your snow removal needs; our experts will save you the time and energy involved with removing the snow yourself, providing you with comprehensive snow removal services and ensuring your peace of mind. You can be sure that our extensive expertise in paving makes us the most qualified contractors to care for your pavement's needs.
Our licensed snow removal drivers are well trained in safety protocol and experienced in a range of snow removal situations. We will always assess the terrain before plowing, use appropriate safety equipment, adhere to all local regulations, and complete the job thoroughly and in a timely manner. We are prepared to handle any job – no job is too big for our plows to handle. Our snow removal services are available throughout Maryland and Virginia, including all surrounding areas.
Snow Removal Hazards:
Salt application is a common remedy for snow accumulation, but what many people don't know is that regularly using large quantities of salt poses its own set of risks. Salt-related damage includes pavement cracks and corrosion, landscape damage, and harm to the local ecosystems.
​Shoveling is another common way to handle snow removal, but is probably the least favored of all methods. Shoveling snow is physically taxing, and regularly causes multiple physical injuries every year. Additionally, shoveling can be damaging to your pavement, causing scrapes, chips, and scratches.
While using a snow blower to remove large areas of snow is less physically taxing and relatively harmless for your pavement, it can be impractical for larger spaces such as lengthy drives and parking lots. Clearly, the snow has to go, but the above options have a number of drawbacks. We have a solution: Call us and let our snow plows take care of the problem.
Of course, you can also prevent the need for snow removal on driveways and sidewalks by installing a radiant heat system. Visit our page on heated driveways and walkways for more information on our radiant heat systems services.
Damage and Repair:
Utilitarian or uniquely styled, whatever your sidewalk preference, we can accommodate it. Whether you want poured asphalt or concrete, or whether you're looking for natural stone, brick, cement pavers, or gravel, our materials are available in a multitude of designs and shapes to suit your needs. Our concrete products can be customized in a wide range of colors, finishes, and stamped patterns. We also offer tinted stains, high-quality paints, and colored sealants. No matter the pavement type, your sidewalk will be designed to reflect your chosen style and enhance your property's appeal.
For the ultimate in safety and convenience, you may also want to consider having our experts install a radiant heat system or apply a protective sealcoat.
Check out our page on heated driveways and walkways to learn more about our radiant heat systems services, and refer to our page on sealcoating to learn about the advantages a sealcoat can offer.