Did you know that the national average to install a concrete driveway is $6,275?
Having a brand new driveway install can be very expensive, which is why so many homeowners choose to repair, patching, or resurface their driveways when they notice that there's damage forming. Not only are these options a lot more cost-effective, but they tend to take a lot less time to complete.
If you're interested in learning more about driveway repairs and what method you should choose to patch up your driveway, we created a complete guide to help you better understand. Keep praying to learn more!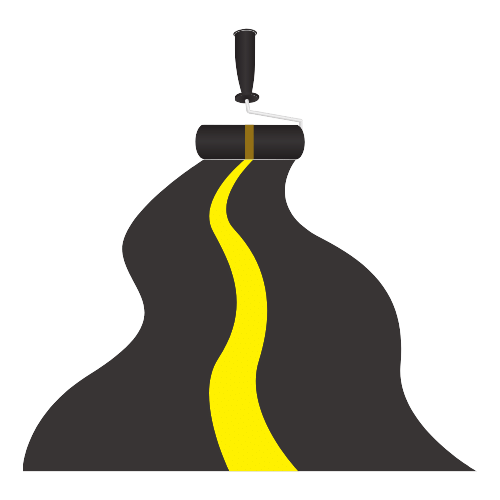 Signs Your Driveway Needs to Be Repaired
Are you not sure of the signs that your driveway needs to be repaired? Once you start noticing a change in appearance in your driveway, you should consider making plans to resurface, patch, or repair your driveway.
Some of the physical changes that you should keep an eye out for are:
Potholes
If your drive was a different color than it was when it was first was laid down, it's a sign that it's beginning to age. It may be time for you to soon consider a resurface.
Cracks that aren't connecting
Areas in your driveway that are sunken
Edges that are beginning to crumble
If the damage on your driveway isn't too extensive, it doesn't cover too much of the surface of your driveway, making repairs that will encourage the integrity of the driveway instead of replacing it is encouraged. However, it's important that you have concrete professionals take a look at your driveway to ensure that the foundation is stable enough to support the repairs you're interested in making. Repairs won't fix the damage that's being caused by a bad foundation!
Top Driveway Repair Options
There are several determining factors it'll go into you choosing the best driveway repair option for the goals that you have your driveway. Here are the top three ways that you can go about repairing your driveway.
Resurfacing
If your driveway has severe holes or cracks in it, or even if you have a handful of moderate areas of damage around your driveway, choosing to patch or resurface your driveway isn't a necessarily cost-effective option.
Deciding to resurface your driveway is a practical option if you're interested in increasing the overall curb appeal of the front of your home, which would be especially helpful if you're trying to sell your home.
The process of resurfacing your driveway requires for the top layers of concrete to be completely removed and replaced with a new layer of concrete. If there's a need for any additional patching to be completed, those places will be filled in before the top layer of concrete is poured. As an end result, this will provide your concrete driveway with increased structural integrity, as well as the appearance of a brand new driveway.
Resurfacing your driveway requires a fresh layer of concrete to be poured over the entirety of your driveway. This concrete repair option will cover the most amount of your driver, and will essentially provide you with a brand new looking driveway.
If there are more holes, cracks, or divots in your driveway then there are areas where there aren't, re-servicing your driveway may be a better option for you to consider. Another reason why you may want to consider resurfacing is if you're worried that after using concrete patches, the cracks and holes that you've covered up will be up here.
You should keep in mind that resurfacing a driveway is only a good idea if the foundation of your driveway is still in high-quality shape. If the foundation of your driveway is in good condition, having the entire driveway resurfaced won't stabilize the condition of your driveway. Instead, you should consider having your driveway completely replaced to re-stabilize the foundation.
Patching
Choosing the path your driveway is the cheapest option available. Not only is it the cheapest option for you to choose to repair a driveway, but it's also the easiest for you to DIY.
If there are holes, divots, or even small cracks in your driveway, choosing to patch up the spots with concrete can help you to get your driveway looking restored again.
The way that you can tell how to choose to patch up your driveway over resurfacing is if the damage that you're attempting to cover is less than 1/4 of an inch wide.
However, if there are large holes and cracks that you're attempting to cover up with patching, this means that there's a sign of substantial damage underneath the surface of your concrete driveway.
Even if your driveway has bad cracking, you can still choose to surface patching To repair drivers that have moderate damage.
Surface patching will require for the top layers of the damaged concrete to be lifted, and the holes and the concrete to be cleaned. After this is completed, a new layer of concrete will be poured, compacted, and then finally leveled off.
Understanding the Importance of Driveway Repairs
Making sure that you repair your driveway in a timely manner before the damage becomes too expensive for you to fix, is essential to extending the life of your driveway. Plus, it can even help you to boost your curb appeal if you're trying to sell your home!
Are you interested in finding a reputable paving company that'll help you repair your driveway the right time the first time? Click here to contact us today.